Hello, and welcome to my guide. This guide will teach you on how to get the legendary T-Pain voice. The guide is easy if you follow the easy steps I provide you with..
First, you're going to need to download Auto-Tune, and I'll provide the link.
Once you download it, don't open it because you will use it LATER!

http://uppit.com/AZT26T
Getting MixCraft 4:
1.You're going to need a program when you can download music. I prefer Mixcraft 4, and I'll teach you how to get it – also install it.
2. Go to https://store6.esellerate.net/store/checkout/CustomLayout.aspx?s=STR5543411856&pc=&page=OnePageMoreInfo.htm /
3. Once you click download, there's going to 'Music Creation' on the left. Now, you click on download, under Mixcraft 4!
4.Once you download, you will be redirected to a page, it's www.acoustica.com/downloading.asp?p=71 / . Also, the pop-up for the download is going to pop out!

5. Press save file, and preferably put on your desktop.
Installing Mixcraft 4:
1. Click the run button, and a MixCraft4 logo will pop out! This is what It will show: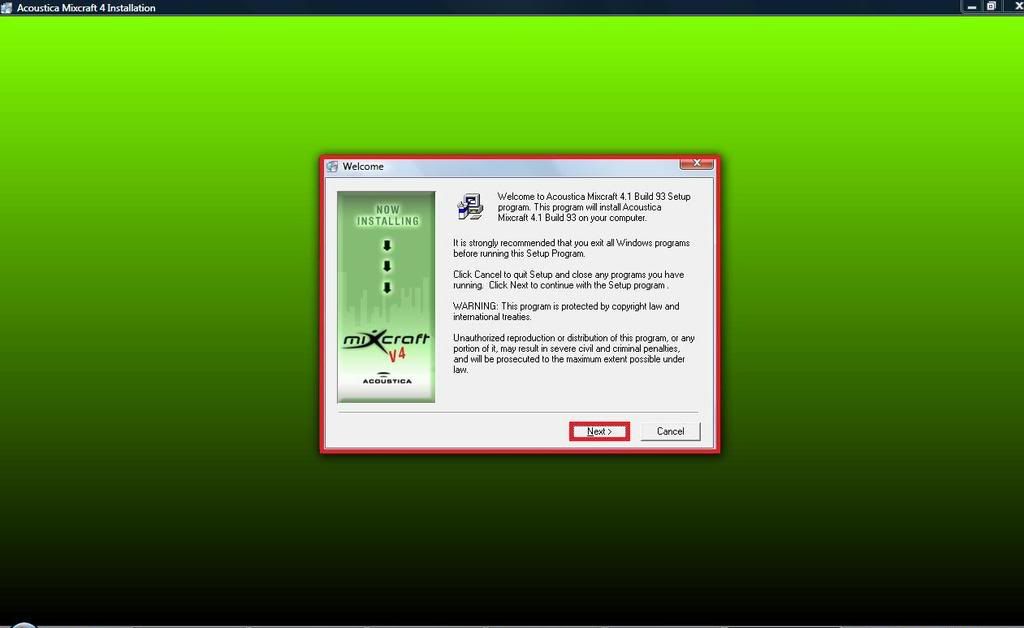 2. After you press next, press next again. It will tell you where you want to put the file, and I recommend you to keep it at the default one.
3. Now it will say Choose Loop Library Location. Just press next.
4. Now, it will say Select Program Manager Group, and on that, just press next. Don't change anything.
5. Put in your e-mail address, it's not required, but you get info on next mixcraft.
6. It will say you are ready to install Mixcraft 4.1, and now press next.
7. Now, it will start installing files. It will look like this:

8. When it's finished installing press 'finish'.
Installing Auto-Tune:
1. First Extract the files I gave you! Once, it's finished extracting, open the folder!
2. There will be 2 rar files, and extract both of them. Also, make sure to extract it in the same folder.
3. Click the a-aa508a folder. There will be another folder, extract it.
4. Open the set-up, and it will ask next volume is required.
5. Press browse, and go the the folder with the Auto-Tune. Now, press the file a-aa508b, and then press it again, there should be another rar file. Select the rar file. And it should start extracting!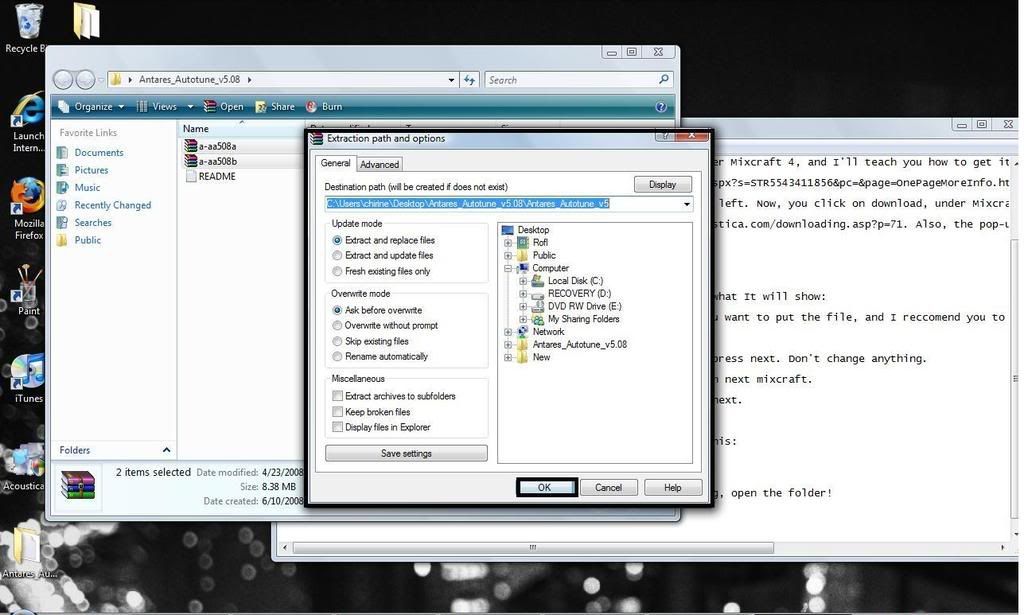 6. Now, go in the file, and press Setup! There should be some music while the set up.

7. This is the important part, after you press next, press browse.
8. Expand the mixcraft 4 and find VST, and double click.It will look like this:
9. Another screen should come, and just press next.
10. Now press install, it should look like this: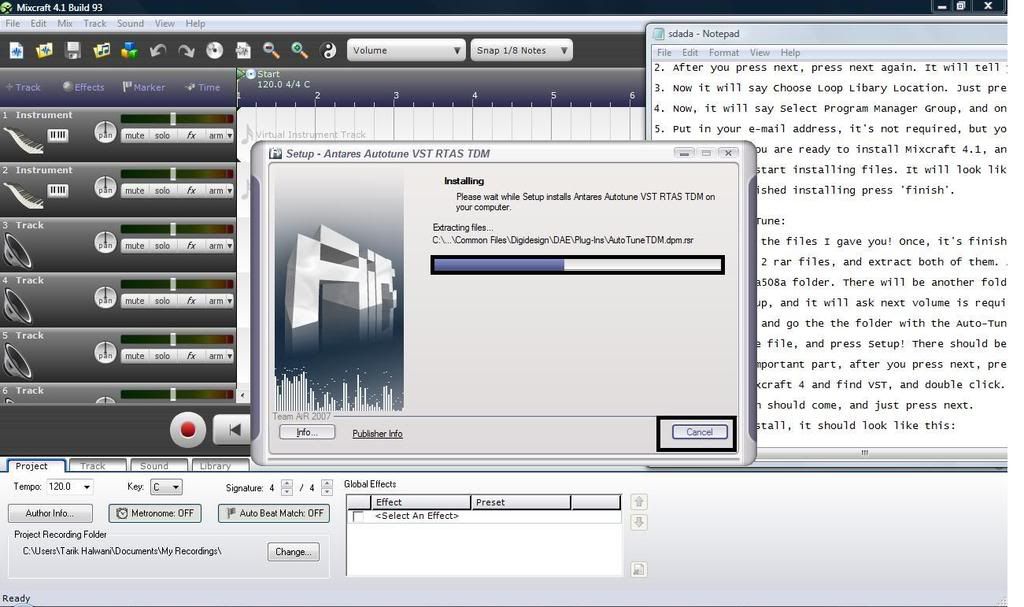 11. Now press finish!
Getting the T-pain voice:
Before attempting, HAVE A MICROPHONE! I have one built in my computer!
1. Open Mixcraft4, and this is how it looks like:
2. Now, press effects, after you press it should look like this:
3. Now, press 'select an effect'. And, find auto-tune VST, it should look like this:
4. Click auto tune, and then click edit. Then it should pop up .. It should look like this:
Setting for the T-pain Voice:
1. K, now you're going to have to put settings. What I have in the picture put the settings to. Here it is:
2.Now, exit, and right click instrument and delete. Do the same thing for second instrument.
3. Select track image for track 1, and find the microphone image!
4. Now press the record button and start recording..
I hope this guide helps you with installing Auto-Tune, mixcraft, and acheiving the T-pain voice.